Contained on this page are some quotes from various Kintecus users and their relevant links.
---
Commercial Users
---
---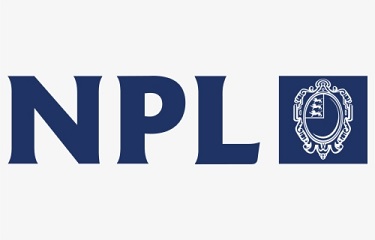 ---
---
---
Oak Ridge National Laboraties, USA
---
---
Sandia National Laboratories, USA
---
---
---
---
---

REC Silicon Inc.
---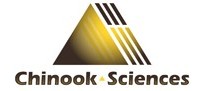 ---

---
---
---
Shell
---
Centre d'Etudes de Gramat
France
---
ElectroChem Inc.
---
Petrobras, Brazil
---
Swedish Defense Research Agency, Sweden
---
MITECON Limited, Scotland
---

PlascoEnergy Group, Canada
---
CCTechnologies (a DNV company), USA
---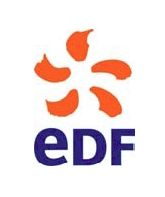 Electricite de France - Europe's biggest power company
---
Japan Atomic Energy Research Institute, Japan
---
Degussa, Industriepark Wolfgang GmBH, Germany
"The Combustion of SiCl4 in Hot O2/H2 Flames" - Degussa's Mechanistic study of                            
 those extremely versatile and fine AEROSIL particles .                            
---
Wilde Technical Services, Inc.
"...its been very useful in our combustion fluid runs."
Wilde Technical Services, Inc. specializes in fluid flow, heat transfer, combustion and thermodynamic design and consulting services.
---
The Dow Chemical Company
Measurement of Reactive Mixing of Liquids with Combined PIV and Reactive PLIF Methodology
---
I was investigating if Kintecus is an useful application to support our company in burner emission levels forecast. It is, fortunately.
Stefan Musch,
Emission Control Engineer
RODENHUIS & VERLOOP B.V.
---
Testimonial Sources
---
United State's Air Force Research Lab
HANSCOM AFB, MA
www.hanscom.af.mil
---
"...a very good modelling application."

Combustion Chemistry Group
National University of Ireland, Galway
http://www.nuigalway.ie/chem/combust.htm

---
"Kinetic Simulations. The kinetic simulations were performed with the KINTECUS program
written by Dr. James C. Ianni. The virtues of this program are that it runs incredibly fast on a
standard PC and is basically unrestricted in terms of the number of reactions and species.
Further, the program checks for correct mass and charge balance and also offers the opportunity
to modify the concentration of selected compounds at any point of the time scale. This feature
easily allows to model the actual conditions of the experiments, e. g., pH quenching or allowing
oxygen to diffuse in. The reliability of the program algorithm was checked for several different
kinetic schemes by comparison with experimental data from the literature and simulations
performed with the CKS software."
Michael Kirsch,* Hans-Gert Korth,* Angela Wensing, Reiner Sustmann,
and Herbert de Groot
Dr. Michael Kirsch
Institut für Physiologische Chemie
Universitätsklinikum Essen
Hufelandstr. 55
D-45122 Essen, Germany
Dr. Hans-Gert Korth
Institut für Organische Chemie
Universität Essen
Universitätsstr. 5
D-45117 Essen, Germany
( you can see a number of papers of their published work using Kintecus in the below two journals
Journal of Biological Chemistry - www.jbc.org
Archives of Biochemistry and BioPhysics - www.academicpress.com/abb )
---
"I am using Kintecus successfully !"
Prof. Dr. Lynn Melton
University of Texas at Dallas
http://www.utdallas.edu/dept/chemistry/faculty/melton.html
---
"...it looks like you've accomplished a Herculean task of programming kinetics. Good luck with it. "

Prof. Dr. Bill Gardiner
Department of Chemistry and Biochemistry
The University of Texas at Austin
---
I don't read Spanish too well, but considering the Professor E. Besalú at the Institut De Quimica Computacional has used Kintecus in various homework problems (in Spanish) the past four years, that shows something good about Kintecus. See http://iqc.udg.es/~emili/docent/cqdm/cqdm_kintecus.html
---
Another educational use of Kintecus in a Reactor Systems homework problem from Dr. Lee at the National University of Singapore:
---
"I have found your software to be very useful and I am trying to convince my faculty advisor of this fact."
William E. Wyllie II
Environmental & Energy Engineering
Rensselaer Polytechnic Institute
---
The software you have developed is very useful and I would like to congratulate you for that on behalf of all of us in the lab who use it.
Thanking you.
Regards.
Dr. Harish M. Pursnani
University of Texas
---
"Experimental data were fitted with the help of the Kintecus software...."
Dr. Maria Costa
Center for Molecular Biology of RNA
Sinsheimer Laboratories
University of California at Santa Cruz
Santa Cruz, CA 95064
Dr. Francois Michel
Centre de Genetique Moleculaire du CNRS
91190 Gif-sur-Yvette
France
Dr. Eric Westhof
Institut de Biologie Moleculaire et Cellulaire du CNRS
15 rue Rene Descartes
67085 Strasbourg
France
---
I can guarantee that no kinetic program runs faster than Kintecus ….
Prof. Dr. Michael Kirsch
Universitätsklinikum Essen
---
Thanks alot for a very transparent and efficient program
Prof. Dr. Edvard Sundby
University: Bergen Universitet, BERGEN Norway
---
…use of the "sensitivity analysis" facility of Kintecus, which we find quite useful,
Dr. Hans-Gert Korth
Universitätsklinikum Essen
---
Anyway, Kineticus is great. I'm using it for my diploma thesis (ammonia
oxidation/combustion). Transfer of a Chemkin kinetic model (350
reactions) worked great...Kineticus works so fast,
that I already have all the kinetic data I wanted
I'll promote your fabulous software at my university. Good luck with it.
Best regards,
Peter Haselbacher
---
Thank you very much again for your great help !
Prof. Dr. A. C. Benim
Duesseldorf University of Applied Sciences
---
Yes, the model is running faster with your suggestions. Thanks a lot for your help….
Anyway, I think kintecus is excellent.
German Cota
---
Great program! Much easier to use than CKS. The fact that the data is already in Excel greatly speeds up the simulation/analysis/model tweaking cycle.
...I am using it to model anionic copolymerization and it got me through a rough spot that I couldn't initially navigate analytically. I know I am barely scratching the surface of its capabilities, but it has been a lifesaver.
-John Sanchez
Chemical Engineering, UT Austin
---
" At higher oxygen concentrations, the experimental a values increase noticeably more rapidly, which is nearly adequately taken into account by the calculations for the adiabatic conditions. Indeed, estimates show that, under our experimental conditions, the characteristic heat-transfer time and the reaction time are close and the reaction heating is near-adiabatic.The calculations for the adiabatic conditions virtually accurately described the experimental dependence at all the studied initial oxygen concentrations."
V. S. Arutyunov*, V. M. Rudakov**, V. I. Savchenko**, and E. V. Sheverdenkin**
* Semenov Institute of Chemical Physics, Russian Academy of Sciences, ul. Kosygina 4, Moscow, 119991 Russia
** Institute of Problems of Chemical Physics, Russian Academy of Sciences, Chernogolovka, Moscow oblast, 142432 Russia
---
Though I did only scratch the surface of the possibilities of KINTECUS I may already say that it outperforms any other kinetics code I
have used. It is fast, accurate and most important it is easily used. That is why I plan to introduce it into teaching students in the coming term.

Dr.-Ing. Christoph Hirsch
Lecturer on Combustion, Lehrstuhl Thermodynamik,
o.Prof. Dr.-Ing. Thomas Sattelmayer
Technische Universität München , Germany
---
I have found Kintecus an invaluable tool in work related to the emergence of biochemistry on the early earth. It readily handles complex reaction series over periods extended to 10(7) to 10(8) years, and the Excel-based format is friendly and convenient.

Dr. David Ross
Retired '98 Formerly at SRI (from '64); SRI Director Chemistry Laboratory ('91 - '96); Sr. Scientific Fellow ('96 - '98).
---
"I'm very impressed with Kintecus. It's fast, easy to use, deals with very stiff ODE systems, and can handle time-dependent photolysis for atmospheric simulations...unlike most of the other freeware/shareware kinetics codes. Moreover, it has modern advanced features, like sensitivity analysis and a companion tool (Atropos) for systematically reducing huge mechanisms to manageable size. These features place it far ahead of the other codes."
Prof. Dr. John R. Barker
Atmospheric, Oceanic, and Space Sciences & Chemistry
University of Michigan, MI